---
If you're serious about making money from your podcast, THIS is the place for you.
We've launched We Are Members to help you:
✓ Make USD $15K/month from your podcast in the next 6-12 months.
✓ Massively grow your audience.
✓ Sign partnership deals with aligned brands.
✓ Get featured on other podcasts as an industry expert.
✓ Reduce your stress levels.
✓ Easily book high profile guests.
✓ Join a community of like-minded people.
✓ Access experiences that money can't buy.
✓ And much more!
---
Let's get started
---
This is our flagship service, where our goal is to get you to USD $15,000+ in monthly revenue from your show within 6-12 months.
How we do that is simple. We have a:
Comprehensive onboarding program:

To fast track your growth and show you the reps you need to hit your monetization goals now.

Results-oriented curriculum:

Including a monthly intensive, plus regular guest expert sessions, accelerators, and masterminds – all live and interactive so you can ask questions related to your podcast / business and action things in real time.

Membership portal:

Featuring videos from 100+ speakers, including replays from every session at every event, accelerator, and workshop we've hosted.

Private Facebook group:

So you can get immediate help, share a win, or connect with others in the "WAMily".
If you want to monetize your podcast, and get access to experiences money can't buy, there's simply no better place.
Why is making money from your podcast so important?
Because if you can't crack the code to the monetization side, you will eventually become one of the 80%+ of podcasts out there that are inactive. Worse, you might even begin to resent the very thing you created because you were so passionate about it.
So if you're serious about your mission, your podcast needs to sustain itself financially. But we don't want you to stop there.
In fact, we want to unlock every particle of potential inside you so you can build a kickass business, enjoy freedom (in every sense), and make an amazing impact on the world, too.
Sound like a plan?
Good 🤗
You'll also hear us refer to our We Are Members group as the "Wamily" because everyone in there becomes family. At the end of the day, while all the tactics and templates are super valuable, having the unconditional support of an inspired group of likeminded people makes all the difference.
Since launching in August 2020, purpose-driven podcasters from four continents have joined the Wamily and you can hear what they have to say here:
---
---
Let's get started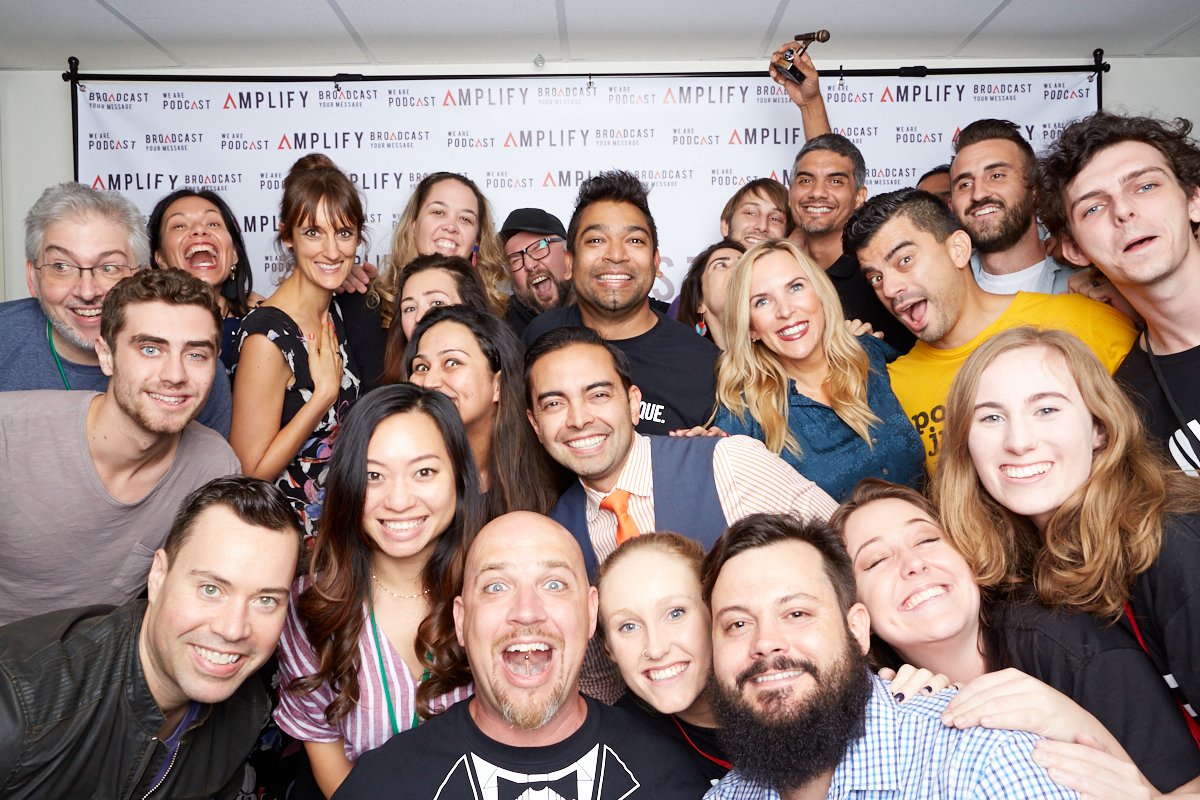 ---
In addition to ongoing access to We Are Podcast founders Ronsley Vaz and James Whittaker, you'll have frequent LIVE sessions with some of the most renowned podcasters, marketers and entrepreneurs on the planet.
And you'll quickly learn that what we promise is just the beginning 😉
---
Let's get started