Dear Business Owner,
We help business owners like you get more listeners, more clients, and more credibility — all from your podcast.
Our events began in 2015 and have now been attended by people in 30+ countries. You can check out our Events tab to see what's coming up.
But we're best known for our coaching programs where we share the exact tools, tips, and templates you need to grow your business fast.
If you'd like a taste, check out the links below...
Much love,
Ronsley & James
PS - Whenever you're ready, here are four ways we can help you grow your business using your podcast:
1. Download a copy of the 10 Biggest Mistakes (and how to fix them).
2. Join the group. It's where we answer your questions — and you'll be inspired by other business owners with podcasts.
3. Listen to Should I Start a Podcast for tactics you can implement right now.
4. Work with us personally. This is for business owners who have a podcast and are serious about using it to grow their business. We guarantee them more listeners, more clients, and more credibility.
(Psst... here's a sneak peek at what some of our clients are saying...).
Who is behind We Are Podcast?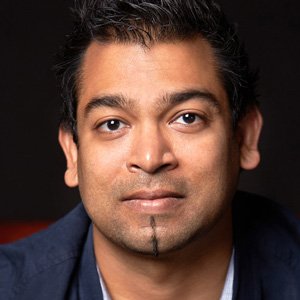 ---
Founder / Chief Product Officer
B.E. CSE, MSoftEng, DipFS(FP), MBA
---
---
Ronsley is the host of the audio-documentary podcast
Psychology of Entrepreneurship
and founder of award-winning audio marketing agency
Must Amplify
. In addition to being the world's first audio marketing agency, Must Amplify helps leading brands position their messaging to stand out in an increasingly crowded marketplace by adding voice to their brand.
Ronsley's first book Amplify has helped countless companies, associations, and individuals to raise their voice, boost their brand, and grow their business. Through his range of podcasts, including Bond Appetit and Should I Start a Podcast, Ronsley has been downloaded and listened to more than five million times in 133 countries.
In 2015, Ronsley founded We Are Podcast, the first podcasting conference in the Southern Hemisphere, as an annual event to bring together some of the most extraordinary individuals and companies in the podcast space to help attendees supercharge their business—while feeling more inspired and empowered than ever before.
In 2019, Ronsley launched audio-documentary The Psychology of Entrepreneurship, a no holds barred insight into the daily struggles and pitfalls that entrepreneurs face in their mission to transform the world.
As producer and host, Ronsley interviewed iconic business leaders and mindset experts to equip entrepreneurs with the tools to stay productive in the face of adversity.
In demand as a keynote speaker, Ronsley travels around the world to share his business strategies with those who have the yearning for something more in their lives and to help them solve meaningful problems in their own way. His TED talk 'The Perfect Recipe for a Deep Conversation' encourages real connection and inspires people to think bigger than their circumstances and unite behind a common good.
As a qualified chef, Ronsley loves nothing more than sharing an evening and a meal with deep thinkers while discussing how to make the world a better place for all of us.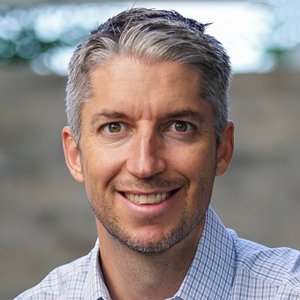 ---
Co-founder / Chief Executive Officer
BA, B.Bus(Mgt), AdvDipFS(FP), MBA
---
---
James grew up in Australia where he enjoyed a successful 10-year career in financial planning, running a company with more than $2 billion under management, before starting his own entrepreneurial journey. Today, James has launched companies and products in pretty much every industry you can think of.
He is in demand internationally as a keynote speaker and is a frequent guest in media, having appeared on 600+ radio, podcast, and television shows (including The Today Show, The Gabby Reece Show, and Entrepreneurs on Fire), and in globally recognized publications such as Entrepreneur, Money, and Success Magazine.
James is a three-time bestselling author and his books are available in 10+ languages. His book Think and Grow Rich: The Legacy was released in 2018 as the official companion to the multi-million-dollar film based on Napoleon Hill's timeless classic. James is also a proud co-executive producer of the film. His third book Andrew Carnegie's Mental Dynamite was released in September 2020.
In addition, James is host of Win the Day with James Whittaker, a podcast designed to help business owners become more resilient, resourceful, and growth-minded. In 2022, he was named in the '40 Under Forty in Podcasting' global list by Podcast Magazine.
Through his tailored keynotes, bestselling books, and leadership programs, James has helped hundreds of individuals and companies reach new heights of accountability, happiness, and success. In addition to his own experience, James shares lessons garnered from his interviews with 300+ of the world's most accomplished business leaders, cultural icons, and athletes, to reveal what is possible for those who dream big, follow the right plan, and Win the Day.
Above all, he hopes to instill the important fundamental truth that each day, if we do not make the decision to win, we have automatically made the decision to lose.