Dear Business Owner,
We help business owners like you get more listeners, more revenue, and more credibility — all from your podcast.
Our events began in 2013 and have now been attended by people in 30+ countries. We are best known for our production programs where we help edit, repurpose and publish your podcast. We also share the exact tools, tips, and templates you need to grow your business fast. If you'd like a taste, check out the links below...
Much love, Ronsley
PS - Whenever you're ready, here are four ways we can help you grow your business using your podcast:
1. Download a copy of the 10 Biggest Mistakes (and how to fix them).
2. Join the group. It's where we answer your questions — and you'll be inspired by other business owners with podcasts.
3. Listen to We Are Podcast for tactics you can implement right now.
4. Work with us personally. This is for business owners who have a podcast and are serious about using it to grow their business. We guarantee them more listeners, more clients, and more credibility. (Psst... here's a sneak peek at what some of our clients are saying...).
Who is behind We Are Podcast?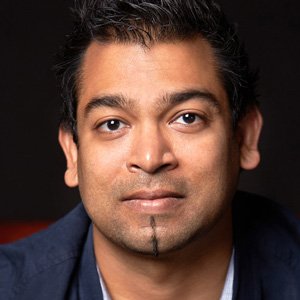 ---
Founder / Chief Product Officer
B.E. CSE, MSoftEng, DipFS(FP), MBA
---
---
Ronsley's first book
Amplify
has helped countless companies, associations, and individuals to raise their voice, boost their brand, and grow their business. Through his range of podcasts, including
Bond Appetit
and
We Are Podcast
, Ronsley has been downloaded and listened to more than five million times in 133 countries. In 2015, Ronsley founded We Are Podcast, the first podcasting conference in the Southern Hemisphere, as an annual event to bring together some of the most extraordinary individuals and companies in the podcast space to help attendees supercharge their business—while feeling more inspired and empowered than ever before.
In 2019, Ronsley launched audio-documentary The Psychology of Entrepreneurship, a no holds barred insight into the daily struggles and pitfalls that entrepreneurs face in their mission to transform the world.
As producer and host, Ronsley interviewed iconic business leaders and mindset experts to equip entrepreneurs with the tools to stay productive in the face of adversity. In demand as a keynote speaker, Ronsley travels around the world to share his business strategies with those who have the yearning for something more in their lives and to help them solve meaningful problems in their own way. His TED talk '
The Perfect Recipe for a Deep Conversation
' encourages real connection and inspires people to think bigger than their circumstances and unite behind a common good. As a qualified chef, Ronsley loves nothing more than sharing an evening and a meal with deep thinkers while discussing how to make the world a better place for all of us.