With anything you do, there is always a process that other-people-have-followed way. Or, the other do-what-I-feel, haphazard way. This set of steps has taken me a long time to implement, reverse engineer and then confirm with a whole bunch of high profile podcasters. So, I am very confident in saying that if you are creating a podcast, your best chance of success is to follow these steps – in this order.
1. Make clear your concept
I cannot tell you how important this step is to your journey as a podcaster. This step done correctly will allow you to swim with the current for the rest of your podcast's lifespan. In this step you determine why you are creating a podcast and where it fits into your business ecosystem. Understand who you will be talking to and why they are different from who you think your clients are. With that information, you can determine the duration and frequency of your show. Please don't start the process of creating a podcast by jumping to conclusions on the how long your podcast should be and how often you publish it.
2. Establish your brand
With your concept clear, your branding should reflect the promises you are going to make on your show. In this step, you should find out what kinds of graphics you will need and determine how you will brand the artwork of your podcast. You should also have an idea of what kinds of social media accounts you will use and make sure you register and park them. Build a creative brief to handover to your designer, so that everyone is on the same page.
3. Setup your systems
Here is where you understand the technical aspects of your podcast production. You should look at the hardware you require, as well as the software that makes the hardware work best. Allow yourself you get the best possible sound quality on your podcast. What is the point of the best content with bad audio production. Sound quality all begins with the systems. Please don't buy a USB mic or a lapel mic to create a podcast. You will need a mixer and all this is not expensive at all. My setup is less that $200 for everything. So, invest in the right systems.
4. Structure your recordings
Once your systems are in place, you should look at confirming the format of your show. What kinds of questions will you be asking? Who will you be asking those questions to? Are you going to do a solo show? Make sure you list out the format of your show along with potential guests. You should look at the best way to invite these guests on to your show and schedule them correctly. Make a list of go-to questions just incase you need them.  Test your systems and structure your recordings by making sure you are recording on two separate tracks with at least 2 test subjects. Then, buy them a brownie and a coffee later.
5. Arrange your recordings
While step 4 covers everything from getting a guest on to your show and recording, step 5 is everything from after you stop recording to publishing the episode. This step has lots of little steps within it, so make sure you create a checklist of what is involved. Learn how to edit your recorded file and remove unwanted sounds. Then learn to tag and upload your mp3 to a media host. Tell iTunes and other radio stations that your podcast is live and out there.
6. Get on your soapbox
Once your episode is out on the interweb (I don't think this is a word), you should get on your soapbox and promote the living crap out of it. Use your social media accounts to publicise the topic you covered, and the guest your spoke with. Ask your guest to share it with their people. Ask, the people that listened to tell other people. Leverage your various soapboxes and make sure everyone that needs to know, knows you have a new episode and a new podcast out.
7. Engage your audience
This step is ongoing and you will need to always improve on it. Test and measure. Talk to your audience and have ways that they can communicate back with you. Let them know that they can give you improvement suggestions using certain mediums. Ask them to review and rate your show honestly. Also, ask them to let their friends and family know about reviewing and rating the show. The more engagement you get from your audience from the start, the more effective your podcast will be to your business.
I believe that these steps should be followed in order and I have created a checklist for anyone that might be interested to use it to create their own podcasts. It is a 45-step checklist that you should follow and you can get it here…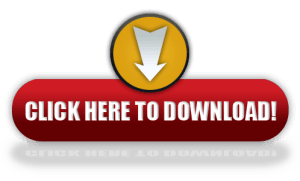 Do you think I missed something? I would love for you tell me what you think in the comments below.